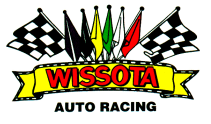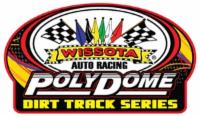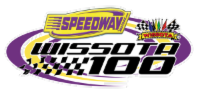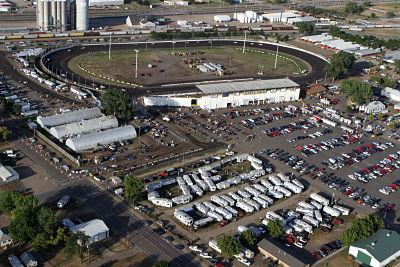 Track Info
The track at Dakota State Fair Speedway has been in existence for over 100 years. It is located on the South Dakota State Fairgrounds and runs WISSOTA Sanctioned Classes to include Late Model, Modified, Super Stock, Midwest Modified and Street Stock. For over 20 years Promoter, Orville Chenoweth has played host to the WISSOTA 100 for the past 7 years and has seen races such as Late Model Hav-A-Tampa, WoO Gumout Series, Late Model UDTRA, WoO Late Models and in 2015 , the WoO Sprint Car Series. The track has a dirt surface and is 3/8 mile oval track. Boasting one of the best grandstands in the state, there is seating for up to 7,500 fans!
Wall of Fame
One of the attractions at Dakota State Fair Speedway is the "Wall of Fame". Located at the backside of the Grandstand, this historic landmark lists the names of drivers that won special race events as well as season championships dating back as far as 1914. This wall is sure to take you on a trip down memory lane…listing the names, car numbers, and divisions of drivers for the past 80+ years.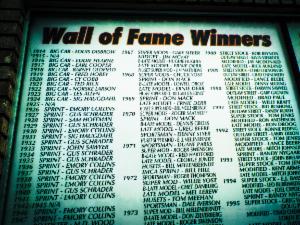 Keep an Eye out for "Stinger" each night during breaks for the Candy Scramble!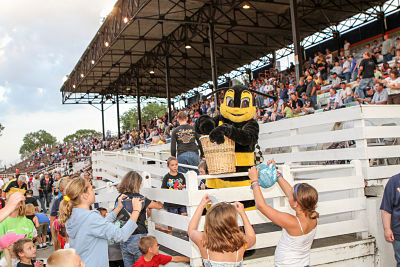 Photos courtesy of ChaosClicker.com